Ealing, known as "The Queen of the Suburbs," offers a balance between urban and rural living.
---
In partnership with:
---
Discover new favourites at home for Free!
---
Instant Download & Print – 100% Quality Guaranteed!
---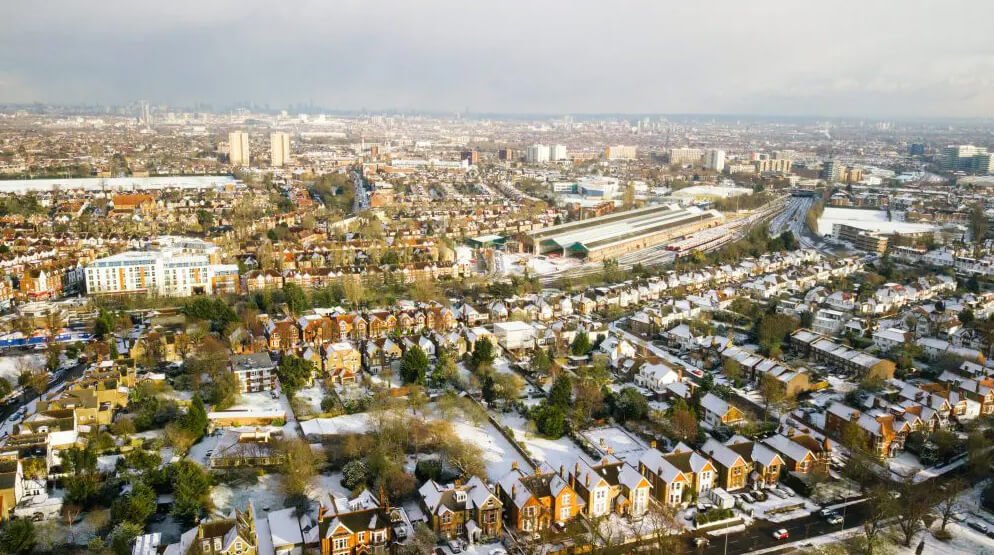 ---
With excellent transportation options to the city centre and a charming, rustic atmosphere, the borough boasts numerous parks, such as Gunnersbury, Brent Lodge Park, and Walpole.
---
Additionally, it has significant typical and peaceful, tree-lined streets.
---
Well-connected Ealing
---
Ealing is located in central West London, with easy access to transportation options.
---
Tube: Ealing is served by four different Tube stations, all of which are located in Zone 3.
---
These stations include Ealing Broadway, accessed via the Central and District Lines, and Ealing Common, which the District and Piccadilly Lines serve.
---
And North and South Ealing can be accessed via the Piccadilly Line.
---
Rail: The First Great Western train service from Ealing Broadway and West Ealing to Paddington Station is a quick and convenient option, with the journey taking only 10 to 15 minutes.
---
Additionally, the Heathrow Connect service can get you to the airport in under 30 minutes, making it an efficient option for those travelling to Heathrow.
---
Bus: Ealing offers an extensive bus network, with multiple routes available to its residents and visitors.
---
These routes include the 65, which goes to Kingston.
---
The 83 is heading towards Golders Green, and the 297 is going to Willesden.
---
Additionally, multiple routes run 24-hour services, providing convenient transportation options at any time of the day.
---
Cycle: Plans for constructing a Cycle Superhighway from Tower Hill to Acton have been proposed, which could greatly benefit Ealing's cycling community.
---
Currently, it only takes 40 minutes for Ealing residents to cycle to Hammersmith, and the Cycle Superhighway would make this journey even more convenient and safer.
---
Road: Ealing's West London location makes it easily accessible to major transportation routes.
---
For example, the M25 can be reached in less than 40 minutes, and it's only a 30-minute drive to Heathrow Airport, making it a convenient location for travellers.
---
Living in Ealing
---
Ealing offers a balance of tranquillity and energy. Its peaceful green spaces complement a vibrant music scene, with many pubs hosting live bands.
---
The selection of wine bars and coffee shops in the area can compete with those in East London.
---
The dining options in Ealing are diverse, with a variety of quirky independent restaurants serving a range of cuisines, from Iranian to Italian.
---
Away from central Ealing, you can find many options for food.
---
A sense of community
---
Ealing is known for its strong community spirit. New residents can get involved in various activities such as exhibitions, local theatre groups, and an annual summer festival.
---
The area also strongly supports local businesses, with many long-established, family-run businesses selling fresh flowers, fruits and vegetables.
---
Additionally, popular high street retailers like Boots and Argos can be found at the Broadway shopping centre.
---
The residents
---
Ealing's population is diverse, as are its housing options.
---
The area's well-regarded schools and spacious Victorian houses attract families, while young professionals appreciate the convenient transportation and modern flats.
---
Top attractions and things to do in Ealing
---
Visit the Ealing Studios: As the oldest continuously working film studio facility in the world, the Ealing Studios offers visitors a behind-the-scenes look at the history of filmmaking in Ealing and the chance to learn about the many famous films and TV shows that have been produced there.


---

Explore Pitzhanger Manor & Gallery: This 18th-century manor house turned community art gallery features a variety of exhibitions and events throughout the year and is a great place to learn about the local art scene.


---

Take a stroll in one of Ealing's many parks:

Walpole Park

, Pitshanger Park, and Ealing Green are all popular spots for picnics, playgrounds, and taking a break from the hustle and bustle of the city.


---

Go shopping and dining at Ealing Broadway: Ealing Broadway is the neighbourhood's main shopping and dining area, offering a variety of shops, cafes, and restaurants, as well as a cinema, a bowling alley, and a health club.


---

Try local specialities: Ealing offers a wide range of dining options, be sure to try local things like fish and chips, traditional English roast dinner, or a pint of ale at one of the local pubs.


---

Visit the open-air cinema at Ealing Green: During the summer, Ealing Green has an open-air cinema where visitors can enjoy a film under the stars.


---

Attend one of Ealing's annual events: Ealing is home to several annual events, such as the Ealing Beer Festival, Ealing Summer Festival, and the Ealing Blues Festival, which offer an excellent opportunity to experience the local culture and have a great time.


---

Visit St. Mary's Church: A beautiful and historic Church dating back to the 14th century.


---

Explore the

Pitzhanger Manor House and Gallery

: This is a beautiful 18th-century house and art gallery. It's a must-see for art enthusiasts and history buffs.


---

Take a walk along the Grand Union Canal: The Grand Union Canal offers a peaceful and scenic walk, perfect for relaxing and enjoying nature.
---
In partnership with:
---
---